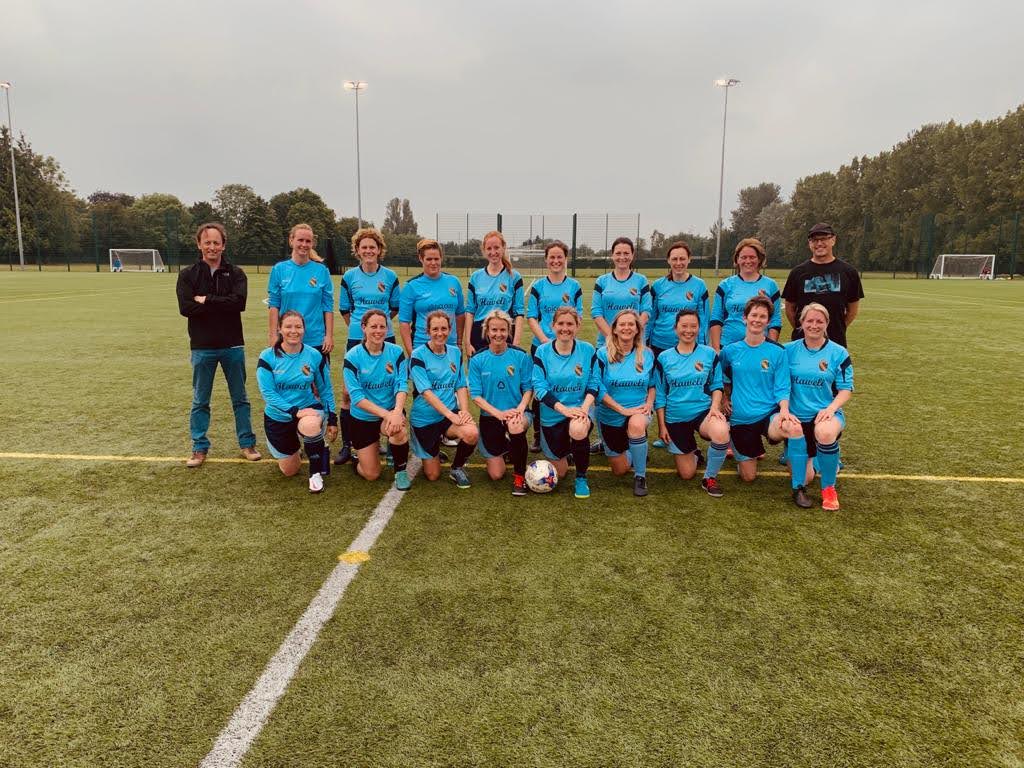 The development team trains on Thursdays from 20:30 to 21:30 at the Piggott 3G pitch and are patiently coached by Scott with help from Des, Keith & Joe.
For more information on who we are, please read the Telegraph article about one of our players, local journalist and author Vanessa Holburn. https://www.pressreader.com/uk/the-sunday-telegraph-sunday/20210328/281822876585405

We look forward to welcoming you on the pitch! (don't forget your shin pads, astro boots & water to be able to play).