Kings Field & Recreation Ground
Recreation Road
Wargrave
Reading
Berkshire
RG10 8BG
All 7 a-side and 9-a-side games are played on Kings Field. 11-a-side games are played on both the Kings Field and the Recreation Ground. Parking is available at the Recreation Ground off Recreation Road (off Victoria Road) but be warned that it does get busy. There is a large overflow car park accessed from the far corner of the main car park.
Please WALK if possible, failing that, please CYCLE and if that is not possible, then use a car. With all the extra traffic expected because of the lack of car sharing, we would like all visitors to arrive from Blakes Lane and depart through the village in a one-way style. Hopefully this will ease the flow.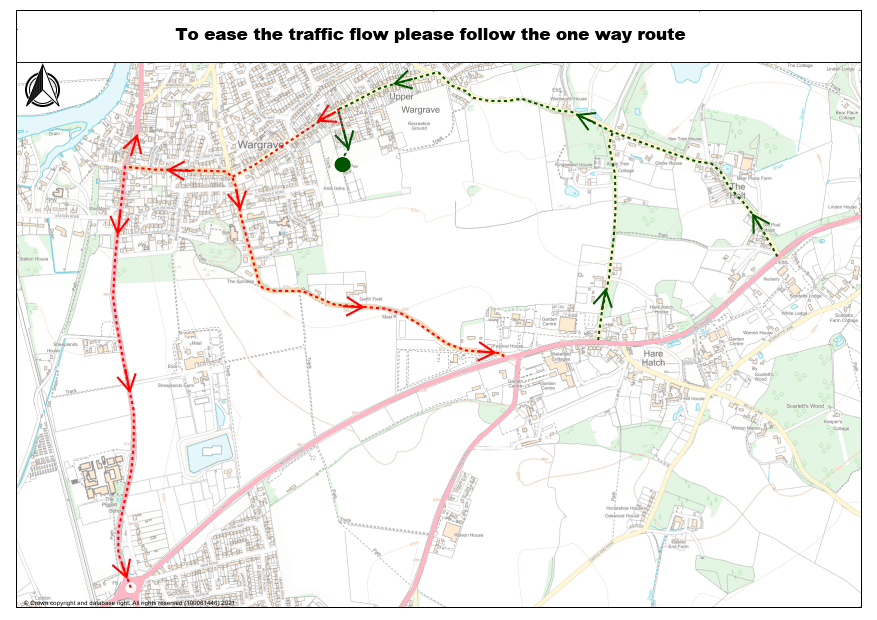 The Sat Nav postcode for the Recreation Ground is: RG10 8BG. – but see the note above!
Dogs are not allowed on the Recreation ground or Kings Field under any circumstances. There is a specified dog walking area adjacent to the Blakes Road end of Kings Field, you will need to walk up Victoria Road to get there.
These are aerial views of both the Recreation Ground and Kings Field in Wargrave.
​​​​Pitch Map: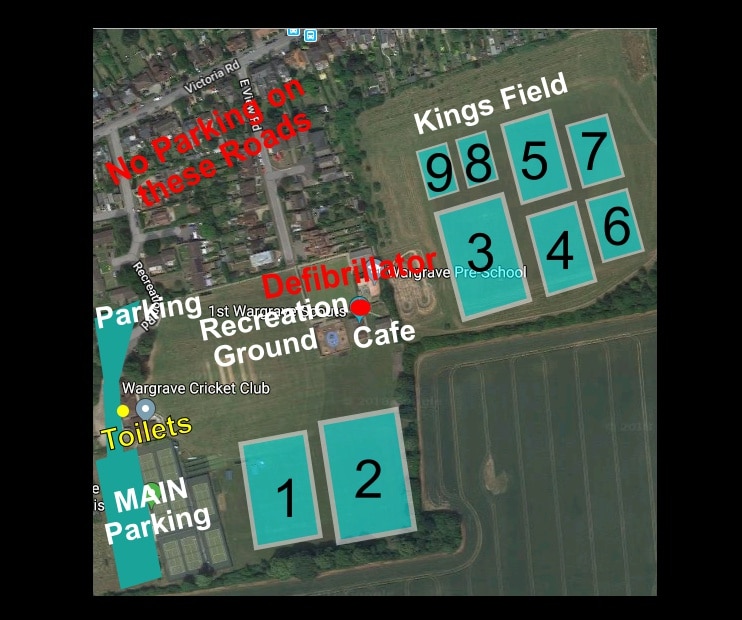 The toilets can be found between the new cicket pavillion and the parish council offices towards the car park side.