Thanks to all the applicants for the post of Cafe Manager, we are delighted to announce that the post has now been filled.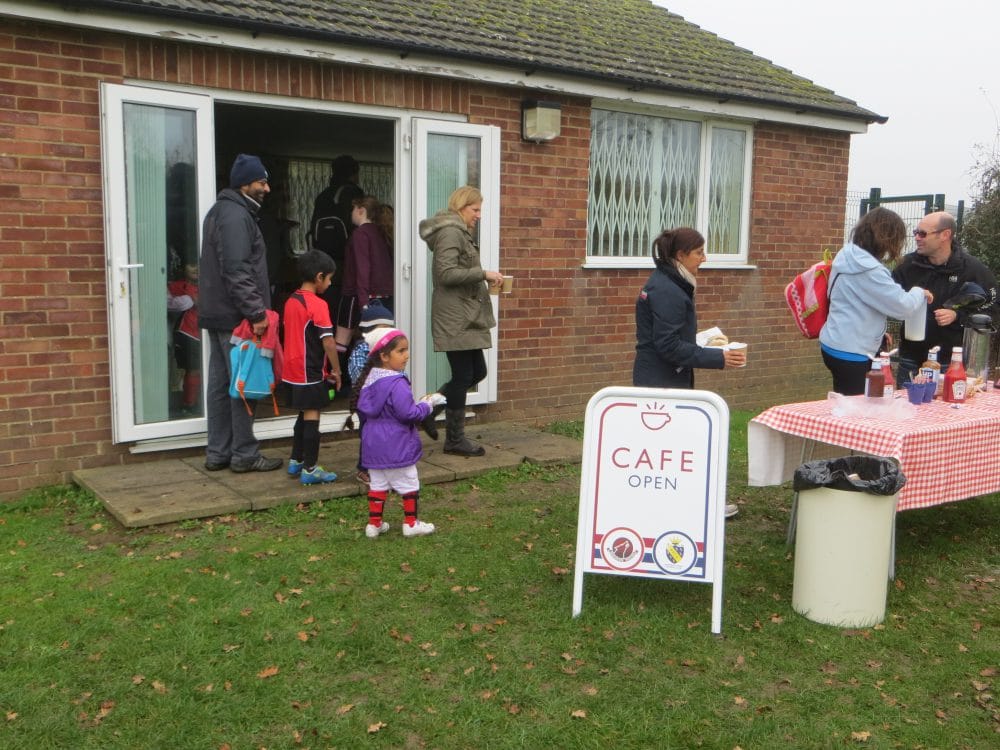 The football café is a very important financial contributor to both Wargrave Girls FC and Wargrave Wolves FC. Just as importantly, on a cold winters morning it is a very welcome sight for many parents looking for a bacon sandwich and a cup of tea or coffee. It has been running in its current format in the Guide Hut for the last 5 years. However, the lady who has run it for that period has had to step down and we need a replacement volunteer.
The role has evolved and been shared out over the years. There are a number of supervisors who will manage a Saturday morning shift on a rota basis so that each of them should not have to do more than 1 Saturday a month. This also includes a rota for buying the supplies. There are also volunteer parents from each club who help out each Saturday morning, also on a rota basis. The key role of the Café Manager is to maintain the rotas. Ideally (but not necessarily) they would also be one of the supervisors who would do a shift once a month so that they can check how everything is going and what the stock levels look like.
None of the existing Supervisors are able to step up into the Manager role so we need someone new. A parent (Mum or Dad) or even a grandparent would be ideal. If we cannot get a volunteer, then it is likely the Café will not open next season. Your Club needs you!
Bob Austen
Chairman
Wargrave Girls and Ladies FC